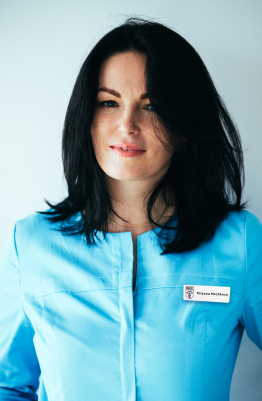 Tatyana Mechkova
Practice Manager
22 YEARS OF PRACTICE
EXPERIENCE
Tatyana is a well-trained Dental Practice Manager with more than 20 years' experience in various areas of the economy. Strong communication, selling and organizational skills to be able to work alongside any team of Dental practitioners. She takes responsibility and pride in her work.
She is a dedicated and energetic team member with Management and Marketing experience. She also attended a lot of Dental Practice Management courses to strengthen her ability to grow a dental practice to its full potential.
Tatyana moved to New Zealand in 2017.
In 2019 she joined Marina Dentists team.
EDUCATION
2000
Graduated from Ivanovo State University of Chemical Technology, specialization in Economics and Enterprise Management.
2002
Management training program for organizations of the national economy of the Russian Federation (Presidential management training program).
DENTISTRY, WHICH IS A PLEASURE TO RETURN TO
Marina Dentists ltd
Opening hours:
Mon-Fri: 8.00am – 6.00pm
Sat: 9.00am – 2.00pm
Pine Harbour Marina

Ranger House, 190 Jack Lachlan Drive