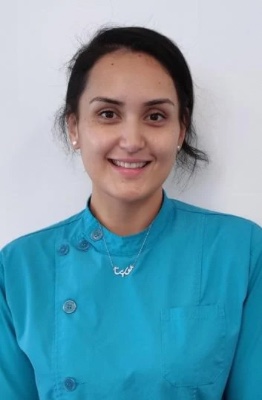 Lorreta Puni
Dental Assistant/Front Office Coordinator
1 YEARS OF PRACTICE
EXPERIENCE
Lorreta is a confident, cheerful, and empathetic team member who is committed to providing the best customer service.
Lorreta has recently joined our practice as a Dental Assistant and Front Office Coordinator. She has a huge passion in the healthcare industry and helping people. She completed her Bachelor of Science majoring in Anatomy from the University of Otago and is currently halfway through her degree, Bachelor of Oral Health, at Auckland University of Technology on track to become an Oral Health Therapist.
Lorreta's main goal is to ensure that every patient leaves the practice happy and with a big smile on their face. Apart from providing customer services, Lorreta keeps herself busy with administrative responsibilities, such as managing bookings and accounts.
Lorreta is very passionate about her role and takes pride in the fact that she helps doctors to provide dental services. "I understand the importance of a beautiful smile. Healthy teeth and gums not only make you look and feel good, but they also have a great positive effect on people's wellbeing and lifestyle. Everyone deserves to smile with confidence!"
EDUCATION
2021 – current
BACHELOR OF HEALTH SCIENCE, Oral Health Therapy & Hygiene, Auckland University of Technology
2020
BACHELOR OF SCIENCE, Major: Anatomy, Minor: Pacific Island Studies. University of Otago
2012-2013
INTERNATIONAL BACCALAUREATE, Saint Kentigern College
DENTISTRY, WHICH IS A PLEASURE TO RETURN TO
Marina Dentists ltd
Opening hours:
Mon-Fri: 8.00am – 6.00pm
Sat: 9.00am – 2.00pm
Pine Harbour Marina

Ranger House, 190 Jack Lachlan Drive