DENTAL TREATMENT
ON THE SAME DAY
Quick pain relief. Dental cavities
treatment. We will restore and
protect your natural teeth.
Free consultation
DENTAL TREATMENT IN MARINA DENTISTS CLINICS
Our treatments are pain-free! Marina Dentists only uses the most advanced dental equipment.
We use advanced techniques of local anesthetic injection to ensure your treatments are completely painless!
We use metal-free composite fillings, which are a much safer option for your smile.
Full rehabilitaions and cosmetic dentistry with the finest procedures and techniques
Dental x-rays are taken regularly to ensure high quality treatments.
100% PAIN AND STRESS FREE!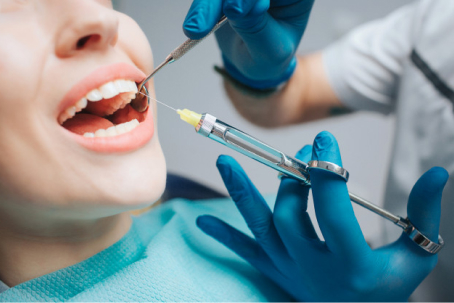 We use advanced techniques of local anaesthesia to ensure your treatments are as comfortable as possible.
Our anesthetic is hypoallergenic and very safe. After the injection is done, you won't even feel that the treatment is in process.
DENTAL FILLINGS WILL LAST FOR A LONG TIME WE PROVIDE A 3-YEAR PATIENT WARRANTY FOR DENTAL FILLINGS.
Our dentistry only uses tooth-colored composite fillings, which are made from a blend of non-toxic, tooth-coloured plastic and powdered glass.
The advantages of composites fillings include:
Aesthetics - the shades of the composite fillings are perfectly matched to the colour of the exitsting teeth. As for the metal fillings, they only come in one colour (usually metal or black).
Quality - composites are strong, durable, and last for a long period of time. Besides, they are non-toxic and do not break down/oxidize (which is common with the metal fillings).
Gentle on your existing teeth - requires less tooth structure to be removed unlike that of the metal fillings when removing decay and preparing for the filling.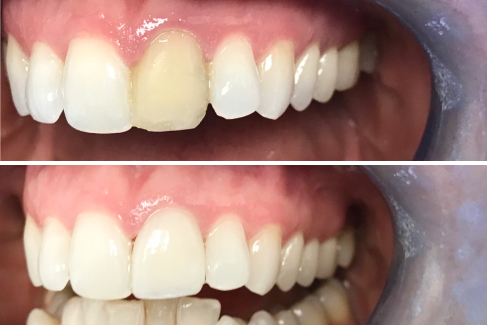 OUR CLINIC IS ALWAYS A PLEASURE TO RETURN TO!
Marina Dentists ltd
Opening hours:
Mon-Fri: 8.00am – 6.00pm
Sat: 9.00am – 2.00pm
Pine Harbour Marina

Ranger House, 190 Jack Lachlan Drive
PATIENT COMFORT COMES FIRST
PROFESSIONAL TEAM OF DOCTORS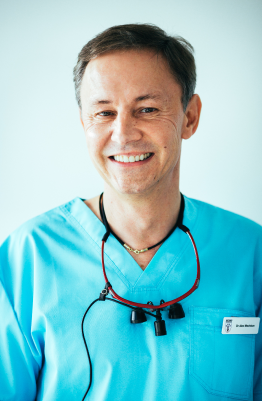 DR. Alex Mechkov
BDS Dental Surgeon
Marina Dentists' owner
35 years of practice
More detailed
Yasmin Colonetti
Oral health therapist / Hygienist
1 year of practice
More detailed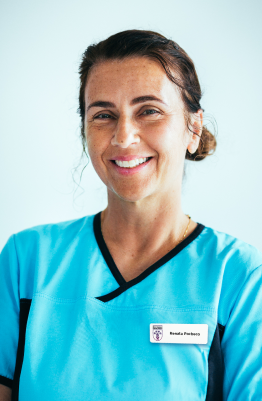 Renata Pacheco
BDS Dental Assistant
20 years of practice
More detailed
General dentistry
| | |
| --- | --- |
| Cosmetic composite restoration | from $250 |
| Mouth guard (double layers) | $280 |
| Dental caries treatment | from $195 |
| Root canal treatment | from $800 |
| Diagnostic wax up | from $650 |
| Composite veneer | from $500 |
| Home whitening | $450 |
| Consultation | free |
| Bite guard | $650 |
DOWNLOAD
Service: Dentistry
The day had finally come where I had to remove my wisdom tooth that was causing me pain and discomfort for several years. I was anxious to get this procedure done again as I had a bad experience removing my first Wisdom tooth from another Clinic 2 years ago, and it really scared me for life. However Marina Dentists changed all of that, my experience there was not like any other and i mean this in a good way. I walked into the clinic and straightaway I was welcomed with a friendly smile and comforting conversation. The Dentist then removed my wisdom tooth cautiously without any discomfort or pain. That day I said Farewell to the tooth and to the pain it was causing but hello Marina Dentists who i will continue to see from now on and i highly recommend you too.
Doctor: DR. Alex Mechkov
02/10/2020
Service: Tooth extraction
Excellent service, very experienced dentist. Professional and pain free. I cannot recommend them enough after having previous poor experiences.
Doctor: DR. Alex Mechkov
02/10/2020
Service: Tooth extraction
I've been seeing Dr Alex for the last three years, ever since I moved to Beachlands. He's a great dentist who is very passionate about his work. I have a dental appointment every 6 months for a clean and check-up. After these appointments my teeth feel squeaky clean for a long time. 
Can't say enough good things about him!
Doctor: DR. Alex Mechkov
23/12/2020